Centrifugal Pump
DIAMCO ES range – End Suction Single Stage Centrifugal Pump

The DIAMCO ES centrifugal range is designed in accordance with ISO 2858 and ANSI international standards and have been developed to surpass market standards, ensuring high performance and excellent reliability.
Horizontal centrifugal pump designed to meet the most demanding hydraulic coverage requirements and for all types of liquids.
7 sizes of pumps to reach up to 180m and 2000l/s
Example of use: Chemicals, pulp and paper, agro-chemicals, sugar, water and starch processing.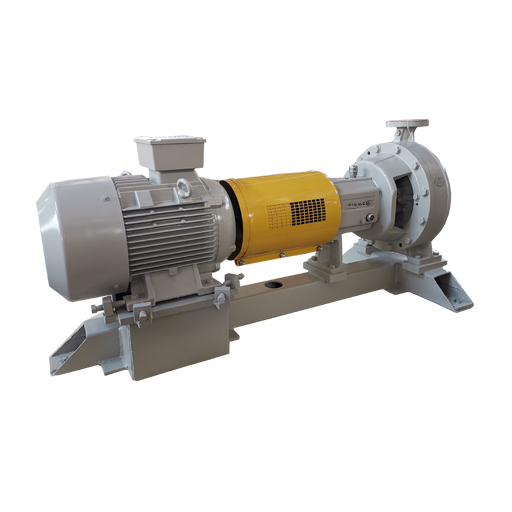 Liquids: Clean and slightly contaminated, viscous, fibrous or non-fibrous slurries, large and hard solids containing liquids.
Flow: up to 2000l/s / 30.000 usgpm
Head: 180m / 590ft
Temperature up to 260°C / 500°F
Pressure up to 16/25 bar / 230/360 psi
Gas content up to 70%
Liquid position below or above the pump
Corrosion pH from 0 up to 14
Wear resistance innovative and PATENTED solutions to abrasion, corrosion, cavitation, erosion and chemical attacks.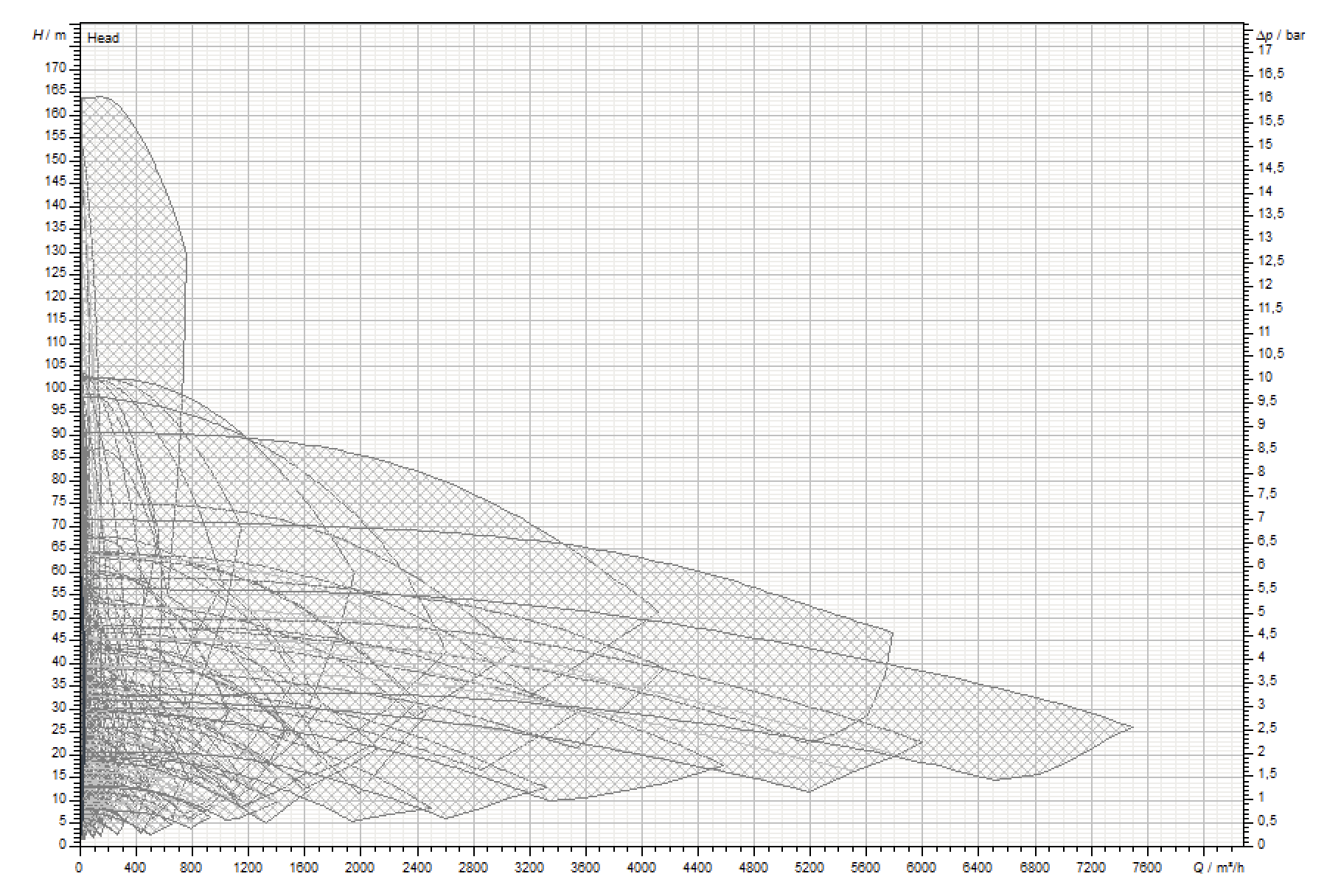 Large range of reliable and efficient impeller options (closed, semi-open, open, non-clogging, vortex, low flow and low pulse) with Quick-Close-System, enables fast and easy dismantling-reassembly during shutdown.
Heavy-duty shaft and bearing unit (oil or grease lubrificated) extending shaft lifecycle and reducing unexpected shutdowns and maintenance costs.
Modular design adapted for specific applications (liquids, solids, capacities, heads, temperatures, frequencies 50 or 60Hz and pressures) with a large range of materials available.
Externally adjustable special wear plate for fast impeller clearance setting, increasing lifetime and ensuring pump continued high efficiency.
A large selection of our own manufactured sealing devices adapted to particular liquids and applications (gland packing, mechanical seal (single-double), dynamical shaft seal, lippseal, cartridge seals…)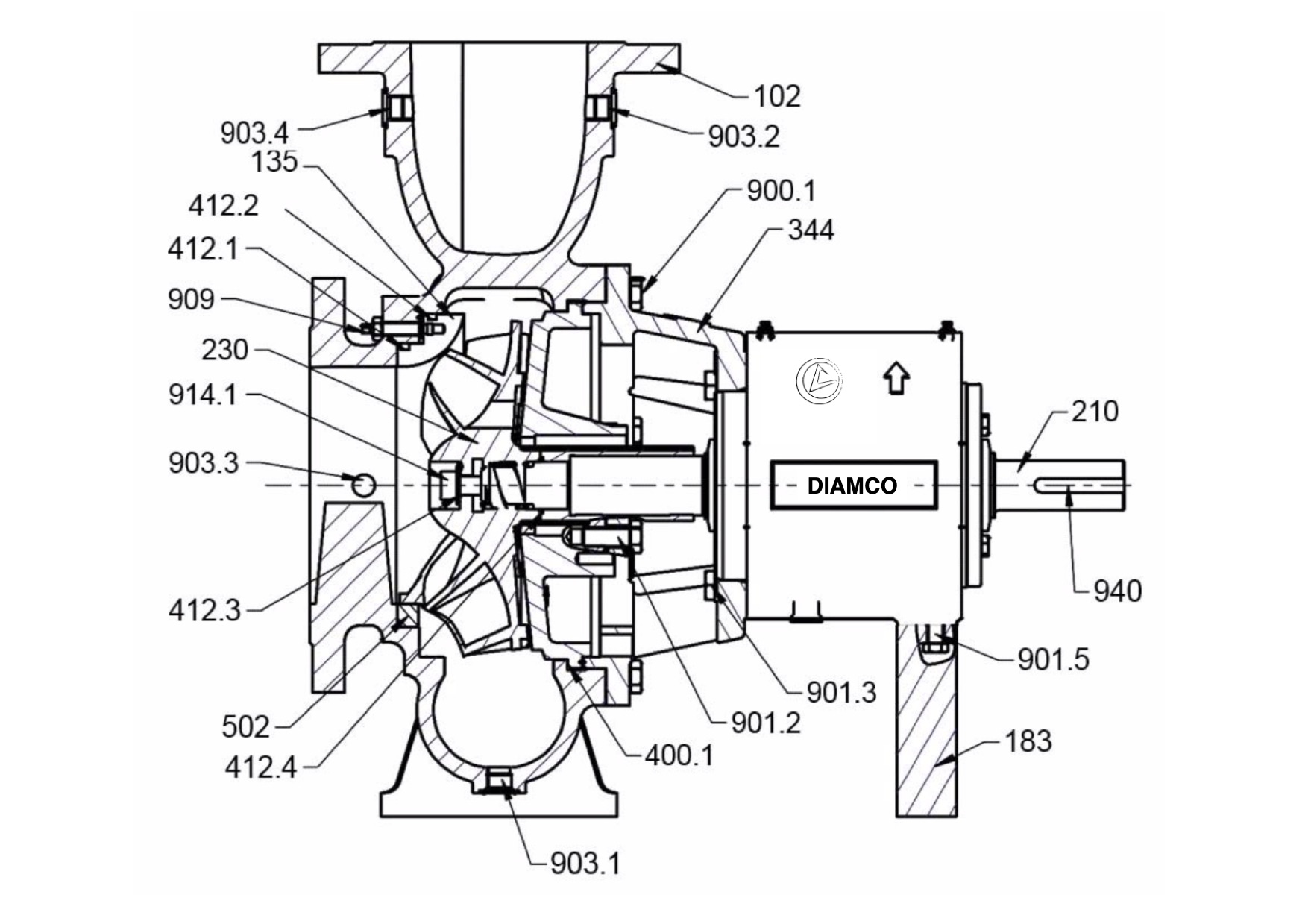 All our centrifugal pump range is standardized, using 7 common shaft seal sizes and bearing units.
Common sealing water equipment.
Common couplings and stainless steel coupling guards.
Common baseplates/baseframes (different alloys upon request).
Lower spare part inventory with high interchangeability of wet ends.
JUST ASK US FOR MORE INFORMATIONS!

---