Degassing and Self-Priming Pump
DIAMCO DSP range – Degassing and Self-priming Centrifugal Pump

The DIAMCO DSP range is designed in accordance with ISO 2858 and ANSI international standards.
In many production processes there is often some proportion of air and/or gas into the liquids to be pumped. Conventional centrifugal pumps can only operate with a gas content of up to 4%. When it exceed those 4%, bubbles start to accumulate in the impeller eye and impair pumping operations. This reduces capacity and pumping becomes extremely unstable or impossible.
DIAMCO DSP pump is designed to meet those special pumping situations, to enable the pump to be started with an empty inlet pipe and to allow it to pump liquids with high gas content up to 70%.
Example of use: Agitator tanks, positive inlet head, low or negative inlet head, self priming applications, e.g. grated potatoes, pulps, etc.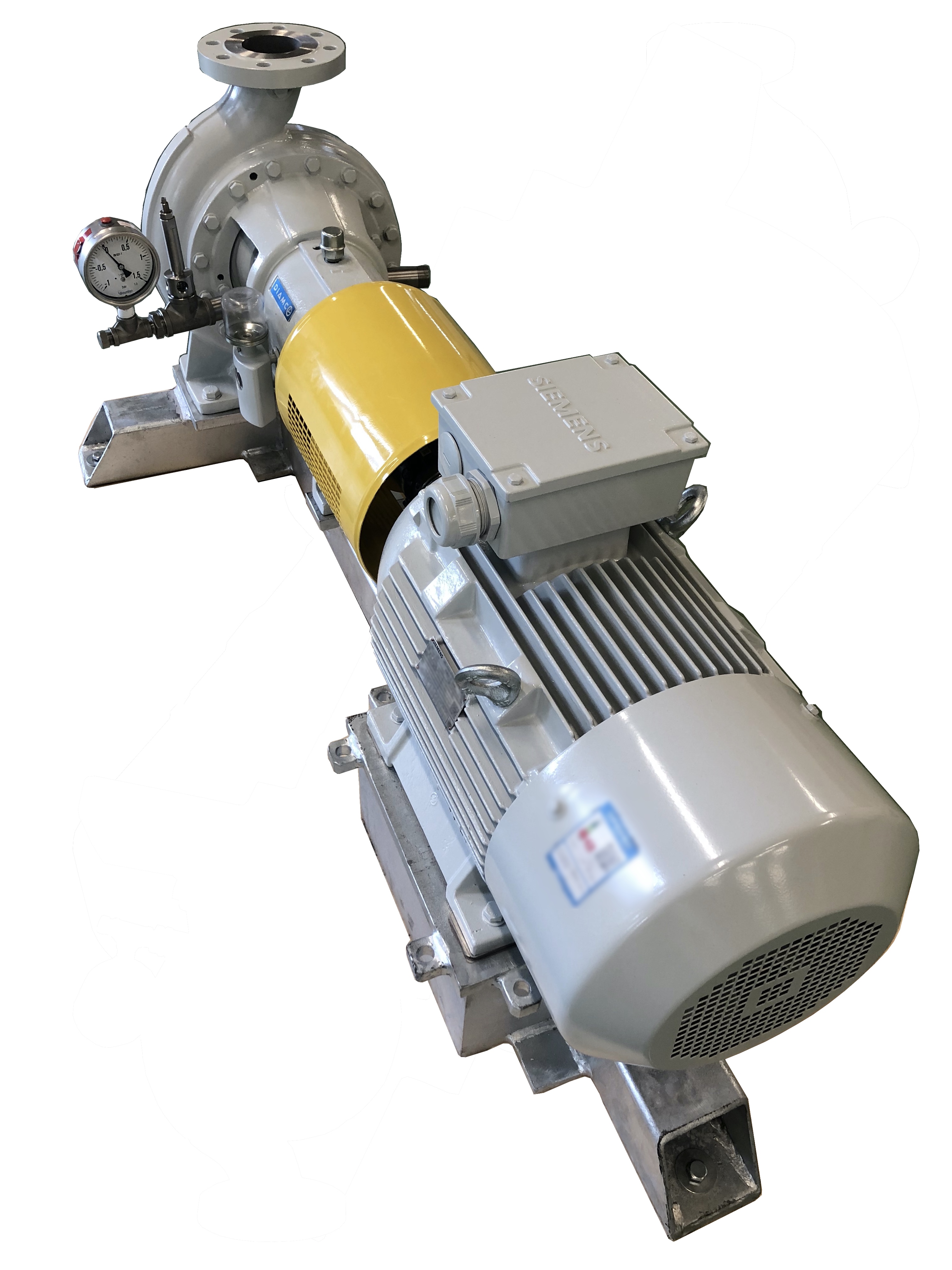 Liquids: Liquids with air and/or gas high %
Capacities: up to 1.800m3/h for total head up to 70 m.w.c.
Temperature -30°C up to 85°C
Pressure up to 16 bar / 230 psi
Gas content up to 70%
Liquid position below or above the pump
Corrosion pH from 0 up to 14
Wear resistance innovative and PATENTED solutions to abrasion, corrosion, cavitation, erosion and chemical attacks.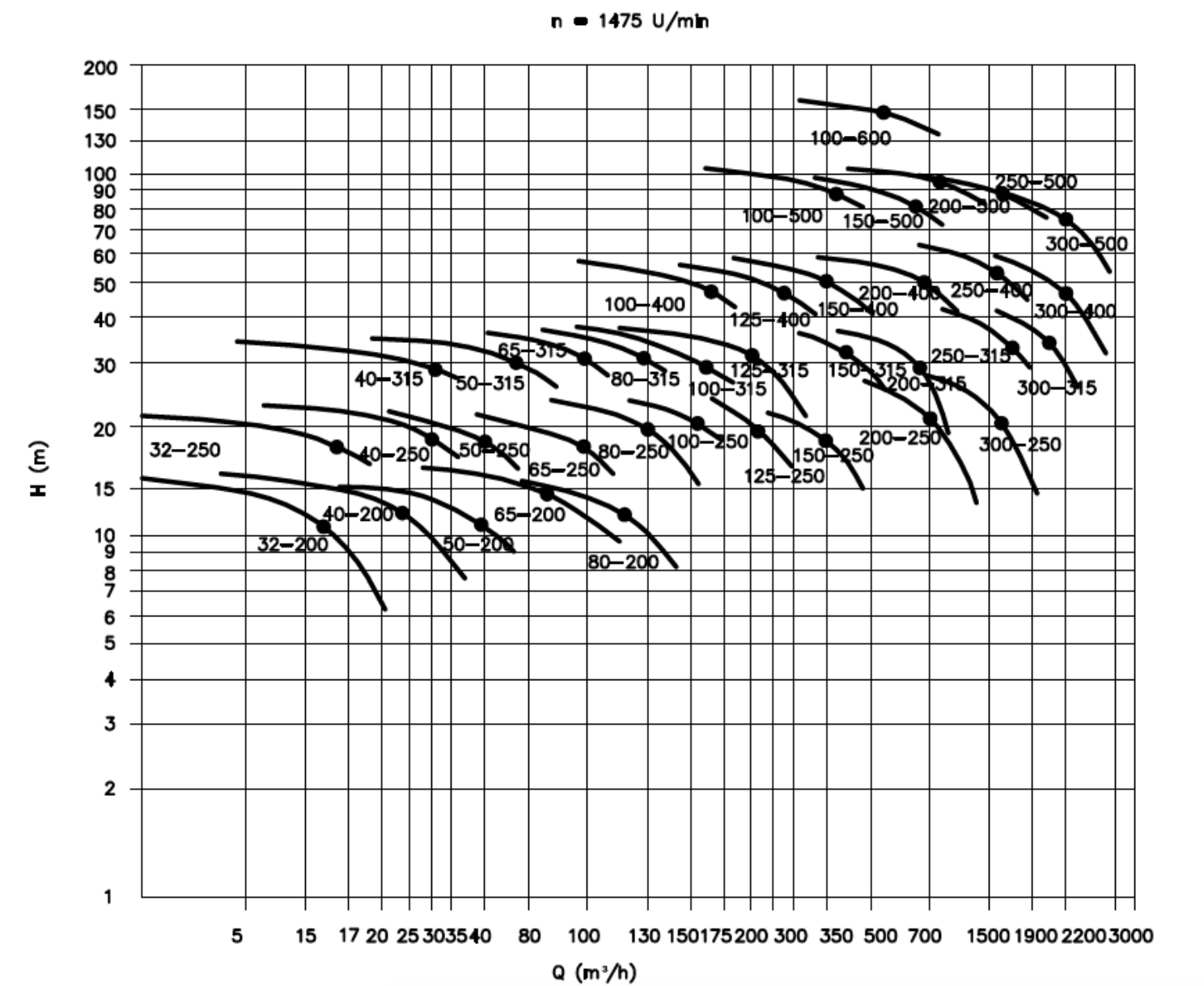 Special vacuum impeller integrated into our DIAMCO DSP pump sucks the air/liquid mixture through degassing bores which are located in the upstream conveyor impeller and helps to separate air and liquid. The residual air/luidi mixture, which has been separated by this process can then be recycled into the process on the suction side, e.g. using existing liquids containers, through bypass line etc. Reliable and efficient impeller with Quick-Close-System, enables fast and easy dismantling-reassembly during shutdown.
Heavy-duty shaft and bearing unit (oil or grease lubrificated) extending shaft lifecycle and reducing unexpected shutdowns and maintenance costs.
Modular design adapted for specific applications (liquids, solids, capacities, heads, temperatures, frequencies 50 or 60Hz and pressures) with a large range of materials available.
Externally adjustable special wear plate for fast impeller clearance setting, increasing lifetime and ensuring pump continued high efficiency.
A large selection of our own manufactured sealing devices adapted to particular liquids and applications (gland packing, mechanical seal (single-double), dynamical shaft seal, lippseal, cartridge seals…)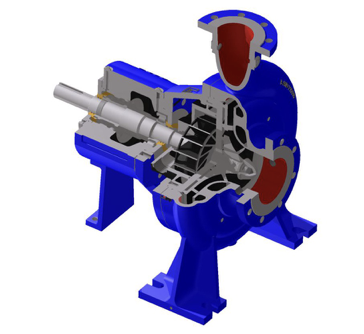 All our centrifugal pump range is standardized, using 6 common shaft seal sizes and bearing units.
Common sealing water equipment.
Common couplings and stainless steel coupling guards.
Common baseplates/baseframes (different alloys upon request).
Lower spare part inventory with high interchangeability of wet ends.
JUST ASK US FOR MORE INFORMATIONS!

---
DEGASSING AND SELF-PRIMING PUMP